But the iPad hasn't been around for ten years!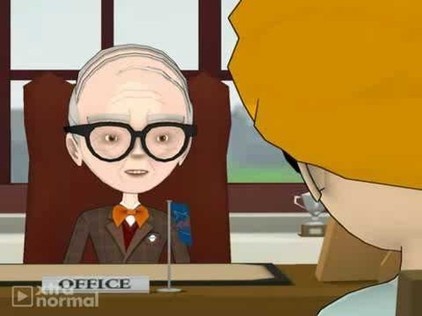 From plus.google.com – Today, 1:08 AM
John's advice: Never talk to an HR department. Talk directly to the people you'd work for. Send them your resume etc. Only talk to HR when it's time to fill out your paperwork after you have a job offer.
John goes on to say (And the discussion is pretty hilarious):
As far as 10 years iPad experience, There are many analogous job descriptions. For example, an ad looking for 5 years HTML experience before HTML was 5 years old. Also seen the opposite; asking for experience with obsolete or irrelevant technology. Don't take job descriptions too seriously. If a job sounds like a good fit, don't worry if you don't have one of the requirements.
From hirephpcom.wordpress.com –Today, 3:31 AM
Essence of php can be felt in almost each and every corner of the web. It has vigorously stormed the market of web development and has highly streamlined the methods by which bespoke websites are developed.
Juliana Payson's insight:
Being open source in nature, PHP not only reduces your overall development cost but also offers your business a crucial thrust necessary in today's competitive world. I have personally met the challenge of looking for assistance to develop small business websites. It's not easy! One search for experienced web developers and you are faced with hundreds of coders. Even on a platform like Elance, you may not be the best project manager who understands the details of your own project. My advice, is to find a project manager or consultant to oversee the individual tasks for you. This allows developers to work efficiently on the job without having to educate you on their process at the same time.
From infolific.com – Today, 3:42 AM
What's the solution for the lack of expertise across each phase of programming? The non-coding programmer. Non-coding programmers are people such as requirements analysts, GUI designers or graphic designers, testers, etc. They're good at the things programmers are told they should pay attention to, but don't really want to deal with and aren't very good at.
Juliana Payson's insight:
Programmers enjoy coding mainly, not learning how to create a drop-shadow or bevel for good looking icons. Programmers also enjoy learning development platforms, not how to make things 'pop'. I have a vague understanding of code and know how it kind-of goes together. I would be considered as a non-programming programmer who is the common ground between client and programmer, like a project manager. This doesn't mean I have to be a techie, far from it, it simply means I probably suck at coding, but can interpret what a client needs and diagrammatically relay that as task lists for the resource of Coders. On a small business scale, a non-programming programmer can be your Graphic Designer, Project Manager, or Virtual Assistant.
Are you in need of a Non-Programming Programmer? Or indeed real project development on your website? Give this article a shout out if it helped you understand what type of person you need to hire. – Juliana