Webmasters, where do you stay ahead of the curve with developing new content for your website? You may want to take a look at the resources I collected for you today. The first, by Scott Cowley is an invaluable resource of algorithm based websites that will find you the latest news, scoops and trends to fit your tastes or niche market.


From www.scottcowley.com – Today, 8:25 PM
Excellent list of algorithm-based content aggregators, including hybrids with voting or editorial components. These are the best of the best tools for content marketing, curation and PR.
Facebook launch their own version of tools for the web, with a family of apps for android, similar to the native Google apps family. This aggregates all your Facebook news, email, VoIP and IM services onto the home page of your Android.
From www.forbes.com – April 9, 1:03 AM
TIME Facebook Home: More Disruptive Than You Think Forbes Second, and arguably more important than an elegant design, Home has the potential to shake up relationships between carriers, mobile software providers, advertisers and consumers…
Forbes present an unbiased introduction to the family of Facebook apps called "Facebook Home" meant to aggregate all your mobile browsing into one place.
"Who, after all, wants their entire phone dedicated to Facebook all the time?… And who wants to have to click through Facebook's interface before getting to other apps you use, such as Twitter or the web browser?" – wrote Jim Edwards, a deputy editor at Business Insider who is also a Facebook investor. Social Media sites are a great way of seeing what your friends and relevant market are talking about, however they are notorious for not carrying the original credit. Which is where the next piece comes in, by Andrew Schulkind on how to give due credit to your sources.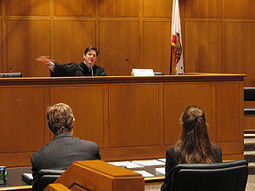 From www.business2community.com –Today, 1:11 AM
For content marketers, the rules for what you can and cannot share are pretty murky, but there are some guidelines that should keep you out of trouble.
Juliana Payson's insight:
What is the difference between scraping and aggregating? Andrew Schulkind goes on to refine those differences, and this is something that would make the web a much cleaner place to be in terms of rehashed, re-spun content. Scraping is a method of gathering content from various sources, frequently without attribution, and building a web page around that rehashed content. The content is usually re-spun in low quality ways that don't add value to the reader, and it's objective is usually as a way to sell advertising.
Do you have favorite tools for discerning your content publishing rosta? Let me know in the comments and I'll add it to the post –  Juliana