With the explosive launch of the world's mobile networks we were facing the prospect of imminent IP address exhaustion. Yes there were only so many IP addresses created and allocated to hosts, and Internet service providers. The long term solution to  address IP address depletion became a serious concern. What was needed was an IP address architecture that could span not just billions of connected devices but hundreds of billions of devices or more. Out of this effort came version 6 of the Internet Protocol, or IPv6.
From www.circleid.com – 3 weeks ago
There is something badly broken in today's Internet. At first blush that may sound like a contradiction in terms. After all, the Internet is a modern day technical marvel.
Juliana Payson's insight:
I need a few days to absorb the information in this article. It's extensive, not so much a primer, but a very in-depth article about the way the internet stands to date in terms of size and transition to the new IPv6.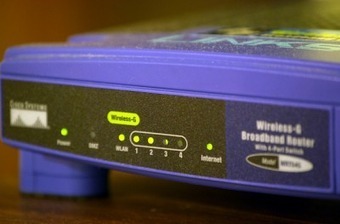 From Tech go simple – Today
If you're like most people, your Internet service provider hands you a single Internet Protocol address and your router shares it amongst all the connected devices in your home. This actually violates the end-to-end principle, which the Internet was designed around. However, there are only so many IP addresses to go around – we're running out.
Juliana Payson's insight:
There are less than 4.2 billion available IPv4 IP addresses. In other words, there are more people owning connected devices on the planet than there are unique, public IP addresses for the devices, let alone the fact that many people will own more than one device. The Internet is running out of IPv4 addresses, even though we're rationing them. The only way we can have so many devices connected to the internet is to do with something called NAT.
In the following article, using a bit of technical ingenuity a sysadmin demonstrates how he can use his android phone as a connection to the internet for several devices routed through his Linux laptop.
From tuxdna.wordpress.com – Yesterday
I the only source of Internet connection I have currently is my phone. I wanted to share this network with other systems, via a LAN/wireless router. So here is a basic setup: Android Phone with USB…
Juliana Payson's insight:
The Laptop, becomes a default gateway for rest of the machines connected to the router – his phone. Given the recent Syrian internet cut off ingenius skills like these may come in handy for those with difficult internet connections. Let me know if you've also tried using your phone as a hotspot for the internet. – Juliana