With previous articles we explored the certification behind the website to get your website that trusted green web address bar. Whilst some people take some convincing to install this security certification onto their website, I think it actually improves your brand image to see a trusted green address bar.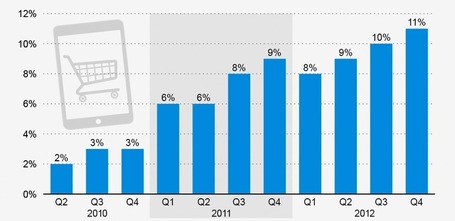 From sslprotocolinfo.wordpress.com – Yesterday
Customers are learning the importance of web security and validation in e-Commerce SSL Certificates go beyond encryption technology for businesses that participate in e-commerce…
Juliana Payson's insight:
Because of the more stringent requirement, it is impossible to issue these certificates in minutes (as can be done for just a Domain Validation Certificate), but with an EV SSL Certificate a business gets the green address bar. This article goes on to describe how the stringent validation process is put in place, in order to provide the user a guarantee of genuine service and business identity.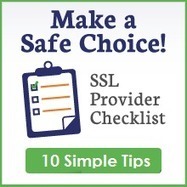 From edusslblog.wordpress.com – 1 week ago
With the number of online scams and frauds multiplying day by day, the need for SSL certificates to validate the credibility of a website is on rise. And most of the eBusiness owners are well aware…
Juliana Payson's insight:
A quality SSL certificate with the strongest encryption technology to build trust, boost confidence and increase conversions does not come at the cheapest price. As with taking the care to choose your webhost, TheSSLStore go into an indepth checklist of why "Googling" and trusting the relevent search to "best" and "cheap" SSL certificates should always come with further diligence.



From docs.cpanel.net
You can use the Install an SSL Certificate on a Domain feature to install a certificate on your domain. Before you can use this feature, you must have a certificate already created or purchased, and an activation key…
Juliana Payson's insight:
There are 3 ways to install a certificate on a domain:
You can use the Browse Certificates button to retrieve information,
You can enter the domain and have the interface fill in the fields automatically,
Or you can choose an IP address and have the interface fill in
Here is cPanel's step by step documentation to help you install your SSL certification through your Web Hosting Management Panel.
– Juliana