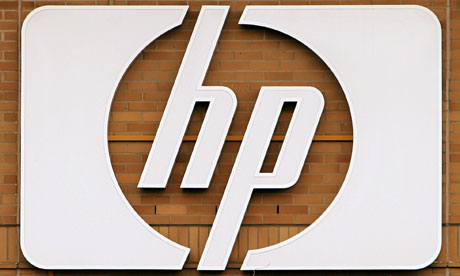 The business world was stunned when it was announced on Thursday that HP was buying Eucalyptus, a cloud provider that offers private clouds integrated with Amazon Web Services. Eucalyptus had been in the news earlier in 2014 because CEO Marten Mickos suddenly switched gears and, after years of criticism of OpenStack, said that his company would support the technology. With the acquisition, we now know the source behind Mickos' change of heart. HP has been strongly committed to developing the OpenStack cloud. The cost of the deal has been concealed by both companies, but sources suggest Eucalyptus, which had raised $55 million, was purchased for under $100 million.
This is the first major acquisition by HP since a terrible purchase of Autonomy. In the case of Autonomy, HP overvalued the company, as acknowledged by both organizations. Since then, the two firms have turned to publicity and legal battles, with HP arguing that Autonomy's accounting was less than straightforward while Autonomy asserts that HP's analysis of the company was poor, with the overvaluation rooted in "HP's own recklessness and not due to any accounting improprieties" (Wall Street Journal).
That Autonomy acquisition was not a good move for shareholder confidence, and neither is the Eucalyptus deal.
HP & Eucalyptus – Everything Must Go!
Ben Kepes calls the Eucalyptus deal a "bizarre fire sale," noting that numerous reports suggested that the startup was low on funds and had been unable to achieve significant growth. It was vying against OpenStack, and although Mickos is an incredibly well-respected top executive, he wasn't necessarily in the right place at the right time with this startup.
The purchase of under $100 million based on $55 million of seed money is not a strong return. Kepes considers the acquisition to be a non-substantive "'acqui-hire.'" According to Arik Hesseldahl of Re/code, this purchase – tiny in comparison to the $11 billion Autonomy deal – requires Eucalyptus CEO Mickos to become a senior vice president in control of the Hewlett-Packard cloud.
More Signs That HP is Suffering From Mental Disorder
Kepes details the reasoning behind the acquisition from the HP perspective, although he is obviously not impressed by the decision:
In May, HP announced that its cloud service was now called Helion. Kepes viewed this as a "lick of paint," a superficial effort at rebranding and re-publicizing an already available OpenStack product that was getting insufficient attention. HP said at the time that it would invest $1 billion through 2016 to beef up its cloud hosting environment. That appeared to many like a "What about me?" move, a follow-up to similar cloud building investments declared by IBM and Cisco. It was not news that HP was serious about the cloud. It had announced in the past that it was "all in" with the technology. The company's main problem, per Kepes, was strategic schizophrenia within the organization, resulting in poor performance: "[Y]ou'd have to be wearing rose tinted glasses to suggest that [HP] is really a meaningful cloud player."
Fast-forward to the Eucalyptus announcement, and we see more disorganization. In Kepes' view, the HP cloud division would appear much more coherent and reasonable if it had either maintained its effort with its original cloud product or focused on the assumedly "new and improved" Helion model. Instead, we are now presented with the Eucalyptus acquisition, turning the HP cloud into a "Frankenstein-like monster," by Kepes' assessment, framing the tech giant as a mad scientist. To be less harsh, perhaps HP is simply organizationally diagnosable with ADHD.
Kepes convincingly draws attention to the leadership turnover in HP's cloud business. Biri Singh was in charge until he left in 2013, replaced by Martin Fink. Now Mickos is the main guy, positioned immediately under CEO Meg Whitman.
As Kepes acknowledges, Mickos brings solid credibility as a cloud thought leader, and Eucalyptus is a great project. However, it will likely suffocate at HP like similar initiatives that came before it. Kepes references a quote from an HP executive about the role of Eucalyptus at HP, essentially how it will be integrated with the company's current OpenStack ecosystem: "There's going to be a lot of strategic discussions we have to have about that[.]" Cart before the horse? Action before thought? I'm no business psychiatrist, but it sure looks like ADHD to me.
Plus, it's a little weird – quite obviously – to have a long-time and outspoken critic of OpenStack take over control of your OpenStack cloud. Look, a bird!
Choosing a Cloud with Predictability
At Superb, we appreciate that some cloud service providers suffer from mental disorders, and we feel incredibly empathic for their conditions. Meanwhile, we deliver a consistent and predictable cloud as an alternative. Guaranteeing resources and performance every day and every moment, we take the confusion out of the cloud. Chat with one of our representatives now.
By Kent Roberts
Image Credit: The Guardian