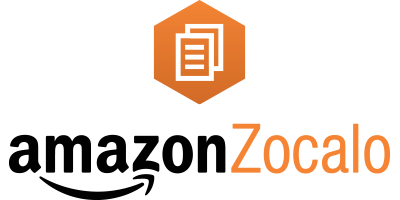 Amazon opened up Zocalo – its encrypted, cloud-hosted file storage and sharing platform created for use by enterprises – to all of its customers. The announcement was made August 27, the same day that another major cloud storage provider, Dropbox, stated that it was reducing costs and expanding data limits for those using its Pro service. What's happening here is that, like earlier in the year, Amazon is being compelled to adjust its business model to fit the increasingly competitive cloud market.
One of the main outcomes of the increased competition in the cloud space is well-publicized price reductions. These cost-cutting announcements are really games played by the most recognized, big-name brands: they generate publicity, and you can end up getting just as much money out of your customers by adding fees and increasing other rates. In an investigative report for Gigaom, Praveen Asthana notes that regardless the price cuts publicized by AWS, "consumers might not actually see that level of reduction in their bills."
Since these highly publicized cloud wars have been going on throughout the year between Microsoft, Amazon, Google, and others, let's look at the most recent battle of Zocalo, followed by the broader context of 2014. That will give us a sense of the facade, the hype. Then we can review Asthana's analysis to better understand what the money really looks like, once we get beyond the glow of the publicity.
It's All About Timing: Zocalo Trumps Dropbox
AWS used Zocalo to turn heads away from the Dropbox announcement. Why the power play? Let's look at the basic nature of the AWS service, as explained by Sarah Perez of TechCrunch: the cloud system was initially centered on enterprises, and the advertised pricing was compelling – $5 monthly for each user, to access 200 GB of storage. The system allows for storage of any file type, the attachment and adjustment of comments to the files, and sharing, within an environment designed for compatibility with Windows, OS X, iOS, and Android.
That's the basic user experience. IT administrators can use the service in conjunction with a corporate directory that is already in place, such as Active Directory. By integrating the two platforms, Active Directory logins can also give access to Zocalo. Additionally, as is common with any secure environment, privileges can be set up for each user so that access is properly controlled.
Zocalo initially targeted enterprises because those large and steady organizations have been slower to adopt cloud services than more cost-conscious SMB's and startups, opting instead for maintenance of on-site legacy servers.  However, AWS and Dropbox veered into a collision course when Dropbox, focused on consumers since its inception, started expanding more aggressively into business storage (terrain also dominated by Google Drive and Box), with its "Pro" offering.
2014 Cloud Price Wars – The Publicity Game
Ten years ago, Amazon – which at that point was an e-commerce company generating $7 million in annual sales – started to expand its technological capacities so that it could host other businesses' projects alongside its own. Between then and now, Amazon Web Services (AWS) was created (2006), the growth of which has been truly staggering. In 2014, reported The Economist on August 30, AWS is spending as much on hardware each day as it did throughout all of 2004. The huge infrastructural expansion allows AWS to keep up with its demands for cloud hosting, which offers advances in efficiency, speed, reliability, and cost that are difficult to ignore.
Enterprises, though, have not transitioned to the cloud as quickly as some experts and technophiles expected. IDC places the approximate spending by companies on cloud systems at $100 billion for 2014. That number sounds high until you look at the overall IT spending by businesses: $2 trillion. The reason cloud computing only represents 5% of the entire pie is twofold, per The Economist: first, many IT departments think internal hosting is more affordable; second, many companies are hesitant to store mission-critical and other private data on an outside company's infrastructure.
In an effort to grab the attention of potential corporate customers, major players started dramatically dropping their prices. Google reduced the prices on many of its services 30 to 85%. AWS, in response, dropped its own prices as much as 65%. Microsoft posted reductions as well to stay competitive.
Lower Costs or Shell Game – The Real Deal
According to Asthana, AWS has announced 42 price cuts since its inception in 2006. Asthana sees the moves by AWS, Google, and Microsoft as similar to what occurs in the airline industry: when prices shift with one airline, the others quickly match suit. These aren't just straightforward price cuts, though. As in the airline industry, where rising baggage fees and peak-travel ticket costs match any day-to-day reduction, the big-name cloud providers raise prices on some services simultaneously to cutting others.
Asthana compared reserve instance pricing for January 2014 and June 2014, months before and after Amazon announced 56% price reductions in April. Two different scenarios were analyzed: new accounts and renewed accounts. Asthana found that despite the 56% drop in the initial setup fee, the "net impact" for new customers is only a 6% reduction. Existing customers don't see the setup fee reduction, and rather than a discount, what they actually get is a kick in the teeth: from July forward, "you would actually see an increased net price," Asthana reports.
Straight Talk on the Cloud
The above pricing analysis suggests that, despite all the publicity dutifully given to the household-name cloud providers with their "price cuts," savings probably are not what they appear. There's no reason for the cost of cloud computing to be unclear. Let our cloud experts take the confusion out of the cloud for your business.
By Kent Roberts
Image Credit: Amazon