The internet has created an extraordinary new democratic forum for people around the world to express their opinions. More than 1 billion people worldwide have access to the internet, and at current growth rates, 5 billion people – about 70 per cent of the world's population – will be connected in five years.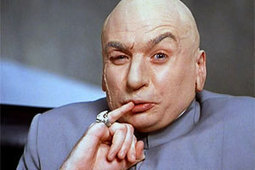 From www.stuff.co.nz – 1 month ago
The threats to the open internet were on stark display at last December's World Conference on International Telecommunications in Dubai, where the United States fought attempts by a number of countries – including Russia, China and Saudi Arabia – to give a UN organisation, the International Telecommunication Union (ITU), new regulatory authority over the internet.
Check out this awesome video by Cisco which projects the future of internet connectivity:
This video highlights key global, regional, and country-level IP traffic forecast projections and networking trends for the 2012-2017 forecast period.
From blog.pagemeld.com – Today, 9:27 PM
Forty-eight percent of the world's population will be connected to the Internet by 2017, predicts networking giant Cisco. In 2012, 32% of the world's population was connected.
Given these huge statistics, is there a way to really perform an internet census of 2013? by – Juliana