Once you know the features you desire out of your webhosting, it makes choosing all the more easier. Here's a fantastic overview by The Tech Scoop which addresses the common beginner questions on web hosting.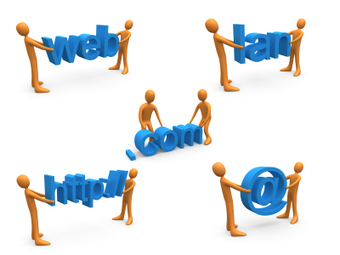 From thetechscoop.net – last week
Looking to know all of your basics about web hosting? We have it all right here for you. In just a few minutes, you'll know all you need to know about web hosting, from A to Z. Let's get started! What is Web Hosting?
Juliana Payson's insight:
Top Level Domains, include .

com

, .

net

and .

org

for example
Subdomains and

Addon

Domains like blog.yourdomain.com
The Five Types of Web Hosting, from shared, to cluster or cloud hosting
The type of server hosting which is the operating system you are running on like Linux or Windows
And finally the important question of  which Web Hosting Company should I go with? Everyone has their own suggestion here, including visiting review sites. However I feel that learning what features you need will immediately give you the right questions to make your call to a web hosting company. Since reviews are often emotionally related and represent quite a priority of importance to each type of online business.
Since security is often a fear tactic that is thrown out there, it seems like there's a new data breach every day. And, the experts say, it's only going to get worse as hackers come up with new ways of getting their hands on our personal information. Here's a look at how malware is expected to evolve.
From www.networkworld.com – Today
Watch out for whaling, smartphone worms, social media scams, not to mention attacks targeting your car and house
Juliana Payson's insight:
It seems hackers are more interested in stealth, and embarrassing government bodies. The smaller business websites and individuals appear to be collateral damage as we risk leakage of our personal information. Another reason why getting SSL certification can help distinguish your efforts to protect your website and identity. Security always starts with what you can do for yourself.

From royal.pingdom.com – Yesterday
People in Germany, South Korea, and Vietnam are the most likely to choose onshore web hosting (hosting your website in the country where you live.)
Juliana Payson's insight:
If you don't live in the U.S. you may want to host your site in the country where you live for a variety of reasons: access, language, legal issues, payment options, latency and performance, etc. This brings me back to the first article selection which didn't mention either web hosting security, or location. The best advice I can give for determining your feature set, is to make that call. Whether you are hosting locally or not, often customer service outside of business hours (and therefore in different time zones) actually can be a plus for your needs.
-Â Juliana