In today's Tweeted news I noticed that the headlines floating about relating to the Federal Trade Commission (FTC) digital advertising guidelines. The Advertising guidelines were updated a month ago with no real surprise but to clarify that disclosure rules apply to all forms of advertising including mobile.
From mobithinking.com – Today, 10:36 PM
Teaser: The FTC updated its digital advertising guidelines to underline the fact that the same rules apply to mobile advertising, sites and apps as online (and offline).
Whilst this doesn't encompass rules about useability, interactivity or dynamic website, it does mean that website owners have to put some legitimate thought into their presentation of their websites. Paid Tweeters beware, the FTC are onto you as well.
Designing for mobile, including the ad space for mobile is obviously a lot more compact, but this doesn't mean concise to the point of selective brevity. This is a hard objective to achieve, but here are some websites with usability functions that do it really well.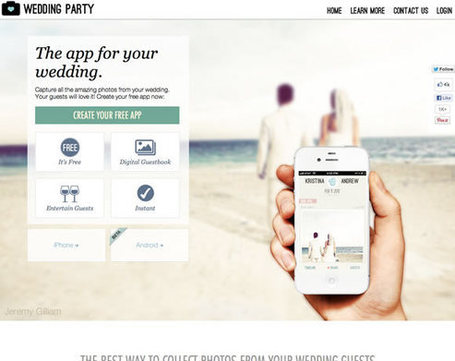 From webdesignledger.com – Today, 10:34 PM
Juliana Payson's insight:
I believe we can agree that a lot of iPhone app websites are really beautiful and well-designed. It seems that the expert designers (who, by the way, can be found at kurv business) embrace the "Apple" style and create websites that are clean, minimal and elegant. Instead of simply creating a random page to show their apps, designers create inspiring layouts, using beautiful images, lots of white space and nice typography. Today we will show you a list of iPhone app websites that are certainly inspiring, check it out.
Once you've got your ideas flowing, head on over to ForTechiesOnly.com where Sergey Lossev talks about a workflow system of being able to organise and map out your mobile website/app using a program called Fluid:
From www.fortechiesonly.com – Today, 11:01 PM
Juliana Payson's insight:
Sergey is a professional iOS product manager (working on iPhone and iPad apps that make millions in revenue). For someone who has designed apps that went live in the app store, his advice for someone who is just thinking about making their first app, is: BUILD A RAPID PROTOTYPE. Lossev goes into some screenshot detail about the user interface of the prototyping tool. The lowdown? I think this could be used more than just for Apps. What do you think?
by Juliana